Lloyd Webber
Aspects of Love
Phantom of the Opera
Starlight Express
Cats
Les Miserables
Miss Saigon
Metropolis
The Baker's Wife
Time
Stars of the Stage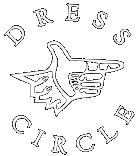 Has success spoilt Lloyd Webber?
Robert Hewison analyses the career of the composer with the golden touch
It is pleasing to know that in 1968 a rave review in The Sunday Times of a 20-minute school show led to the foundation of the Andrew Lloyd Webber empire. Joseph and the Amazing Technicolor Dreamcoat is back in London at the Royalty and, with three other Webber shows in the West End, offers an opportunity to see what makes Andrew run.
Joseph, like Lloyd Webber's reputation, has become somewhat inflated. It is no longer than 20 minutes, but a two-act, large company musical that comes across in Bill Kenwright's production as a mix of TV spectacular, gang show and rock concert. There is even a touch of pantomime, with a transformation scene and a live donkey. The assisting chorus from Babette Palmer's Young Set and Sylvia Young's Young 'Uns provides a homely touch, there are no technical effects, and the choreography is part ENSA, part Folies-Bergere.
From the beginning, Webber has been light on psychology, and heavy on pastiche. The story (with Time Rice) is far simpler than the Biblical narrative, and there is nil characterisation. All Mike Holloway has to do as Joseph is supply a glossy centre piece for a series of musical parodies, from country'n'western to Elvis Presley (Sean Simon), to musical comedy, French and Caribbean.
What the show is high in, within its technical and artistic limitations, is energy. The finale seems to take up most of the second half with an endless series of reprises (plus an invasion of the auditorium from the stage) that make the event a celebration of itself, in the manner of the rock concerts with which most of the audience seemed more familiar.
But then, if you had been on the road for seven years, energy is needed. This production (though not this cast) started in 1979, it is on its third visit to London, and has been seen by more than 4m people up and down the country. The problem of a long run is not something critics are often given time to think about. Phantom of the Opera is still in its first bloom, but the roller-skates don't seem to be spinning so fast in Starlight Express, and some furs are decidedly mangy in Cats.
Allowances must be made for cast changes and, in long runs, for principals to take holidays, but seat prices don't go down when the first stars leave, and in company shows like these the chorus has to be kept in order. Cats has had eight full cast changes since 1981. A post-Christmas matinee may not be a fair sample (except for the paying audience), but the ensemble singing was ragged and the dancing slack.
That it did not have to be was demonstrated by Graham Fletcher, playing Quaxo for the fourth time. He did not reserve himself for his solos, but worked his cat-character all the time. Michael Sanderson did well in the Puccini parody that foreshadows Phantom of the Opera, but he has a way of developing his own bits of business which a director (Trevor Nunn) keeping his eye on the show would stamp on.
In Starlight Express, after two-and-a-half cast changes, the technology is still as amazing as it was in 1984, and only the model trains that run in the auditorium seem to be in trouble. Kofi Missah who has been in the show since the beginning, has worked his way up to play the lead, Rusty the steam engine. Lon Satton, who created the part of his father, is on holiday, but Richie Pitts is an acceptable substitute.
Starlight Express has not gone so far down the line as Cats, but again the chorus was untidy, and there did not seem to be the energy and daring in numbers like Right Place, Right Time, as there once was. Since Gillian Lynne's choreography for Cats, and Arlene Phillip's for Starlight are designed to give the impression of maximum energy, its absence shows.
A second visit to Starlight Express shows how much better Phantom of the Opera is. The ingredients of the Andrew Lloyd Webber formula for popular success are being refined all the time. From the skill in pastiche shown in Joseph, he has developed a way of writing music which is familiar before you have heard it. Its very mediocrity makes it easy on the ear.
Spectacle, of course, is an essential element, but Hal Prince's direction and Maria Bjornson's designs for Phantom have shown that it is not merely a matter of money, and as the appalling Dave Clark musical Time shows, there is a limit to the pleasures of technology. In the end only the distinctive feature of theatre - special people in a special place - can create vitality.
Popular success relies heavily on sentiment, which is created partly by nostalgia (again connected with pastiche), and partly by an element of threat. There must be some kind of demon king, be it Macavity (and the entire human race) in Cats, or the figure of Diesel in Starlight Express. But Webber's secret ingredient is religion.
Joseph, and Jesus Christ Superstar which followed in 1971, are of course bible stories, but Webber's religious element is more of a non-specific spirituality. His plots turn on the idea of a personal transformation (with the exception of Jeeves, which is one reason why it flopped in 1974), from Joseph - where the phrase "there's a light at the end of the tunnel" first appears - to Cats, where such plot as there is concerns the choice of a cat who will go to Heaven. In Starlight Express, we have a full-blown trinitarian theology.
Rusty, who is "earth, air, fire, water", enters the race in place of his father (significantly, a gospel singer); he suffers doubt, and temporary defeat at the hands of a Judas figure, C.B., but at last comes to faith in "a brand new power, a bright new light", the Starlight Express. But in line with born-again evangelical doctrine, the Starlight Express is not only the spirit, but Rusty himself.
How conscious any of the show's creators are of this is hard to say, but its subconscious operation helps to account for the feeling of satisfaction the show evidently gives. It is all balderdash, of course, because the technology and the roller skates inhibit any genuine characterisation. These are merely types, just as the cats are types, without crisis or conflict. But in Phantom of the Opera, where, as in Evita, there is a human story, Webber creates a character with whom we can feel sympathy. Michael Crawford is still masked in make-up and soaked in sentiment, but the Phantom gives hope that Webber may yet exchange sensation for genuine feeling.
Robert Hewison, The Sunday Times