Andrew has £2m Aspect of his Love
Andrew Lloyd Webber's new musical, Aspects of Love, has already taken £2,000,000 in advance bookings, although it does not open at the Prince of Wales Theatre until April.
The leading part of Alex has gone to Michael Ball, who has been touring the country with Sarah Brightman singing The Music of Andrew Lloyd Webber following appearances as Raoul in Phantom of the Opera and Marius in Les Miserables.
"With the kind of expectations generated by a new Lloyd Webber musical, there is a lot to live up to", said Michael today. "But I think Aspects contains the best music Andrew has written. Some of the tunes are glorious".
Michael, 26, born in Plymouth, trained at Guildford School of Drama. For his first job he applied to sing in the chorus of the Pirates of Penzance in a Manchester production and was chosen for the lead.
As Alex, he is required to age some 20 years in the course of the action which finds him at the start as an impressionable 17-year-old falling for a penniless French actress some years his senior.
Festival
He sang the role when Lloyd Webber tried out the musical at his private festival in July, but did not know he had landed the part until two weeks ago.
Other casting is expected to be announced early next month in time for rehearsals to begin in February.
The £1,800,000 musical, based on a David Garnett novel, is to be directed by Trevor Nunn. Designer is Maria Bjornson, who also designed Phantom.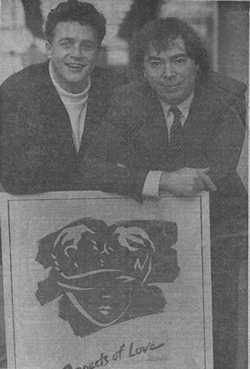 Aspects of Success: Andrew Lloyd Webber and Michael Ball today
(Standard Picture: Alison McDougall)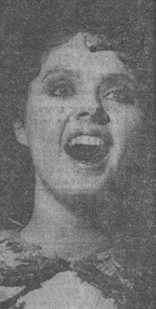 Sarah Brightman: Touring with the show
Robert Stringer, The London Standard, 19 September 1986