Lloyd Webber
Aspects of Love
Phantom of the Opera
Starlight Express
Cats
Les Miserables
Miss Saigon
Metropolis
The Baker's Wife
Time
Stars of the Stage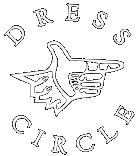 A sense of direction
Pam Gems talks to Trevor Nunn about The Baker's Wife and Othello
In the Thirties, theatre directors were called producers. Their role was discreet and they were chosen by leading actors or impresarios. They were hardworking guv'nors but the spotlight was not upon them. There was Basil Dean, famous for being rude, and the great Tyrone Guthrie. But the classics played matinees and short runs. It was Noel and Ivor time.
The director was born after the war. I suppose it came from films where the producer was the business element, the director, the co-ordinator of creative talent - actors, designers, cameramen. In the Fifties we welcomed a new breed: Peter Hall, Peter Brooke, and a little later, Trevor Nunn. They were passionate, talented and committed to excellence. Above all they were young.
Trevor Nunn came in, on a temporary basis, to fill in for Peter Hall and then became his permanent replacement. People said it wouldn't work. Peter, they said, was tougher. He was wily, he could charm the birds from the trees. And, in the words of Glenda Jackson, "You have to be able to do the business". Trevor was soft-spoken, non-invasive. He might be a sensitive director, but surely Peter had made a mistake? It seemed at first to be true. Trevor Nunn worked himself into the ground and had to take time off with shredded nerves. But, amazingly, he survived. More amazingly, he retained vulnerability as an artist as well as keeping the RSC afloat in increasingly difficult circumstances, not least of which was the move to the Barbican.
We meet at his place in Covent Garden. It is reassuringly workmanlike and Nunn is wearing beaten-up jeans and a blue-and-white striped shirt with gaping buttons. He has put on a little weight and looks like both an even sleepier renaissance prince and one of those cool-eyed men at the horse auctions I remember from childhood - he has always been a country boy. We talk about The Baker's Wife, the Marcel Pagnol musical which has just opened in Ipswich, his home town, and transfers to the Phoenix Theatre in London on 17 November, with Alun Armstrong in the lead.
"Is it true that you heard people singing the music backstage?"
"Yes. I kept hearing those melodies, so I started asking questions". The songs from The Baker's Wife, a failed musical of twelve years ago, were favourites with actors. The musical evoked a special sadness.
"That's what was intriguing". It was all, he said, due to Neil Simon. David Merrick had suggested to Steven Schwartz, creator of Fiddler on the Roof, "Why don't you take Doc Simon to lunch, see if he has any ideas for a musical?" The lunch became a frost as Neil Simon, after more and more ideas failed to create sparks, became despondent. Over coffee he said indifferently, "There is the early Pagnol film ... The Baker's Wife". The musical that was subsequently written by Schwartz and Julie Stein was fuelled by the imaginative recollections of Neil Simon as much as by the original material. Alas, the show died on the road after the writers became unhappy with the production and begged Merrick to withdraw it.
"What's it about?"
"A baker. An older man with a younger wife. He is in love and bakes wonderful bread for the village; until his wife runs off with a younger man".
"So then he can't bake? What happens?"
"Oh I'm not going to tell you the end".
We talk of village and small-town life, and smallness, and the way finite matters invest morality and how passion is inextricable from what you do. I ask Nunn about Othello, his small-scale production which started at The Other Place and is at the Young Vic until 11 November.
He says that after fulfilling his commercial commitments he had taken time off. It is well known that a lot of this work has been a trade-off - there was need for backing for the American tour of Nicholas Nickleby. Les Miserables, by no means a guaranteed hit at the time of production, was a tilt at providing income for the RSC. Now with Othello, he is back home. With a close colleague he has formed a production company to do new work, a new play, a musical, and another project to be developed from a book. How does he see Othello?
"It's a domestic work. I'm sure that some plays were written for court productions, for a silent, listening audience. It's an entirely domestic, sexual drama".
I don't agree, since only the last scene is in the bedroom. Most of the action is in Cyprus, with the Venetians an occupying power in the sexually-charged atmosphere of war, where killing is sanctioned. The production, which I see the following week, is played against shadowy light, with Victorian costumes. Ian McKellen, as Iago, gives a generous, modulated performance against the statuesque Willard White, the opera-singer cast as Othello. Iago has to be mad, otherwise why continue on destruction after he has wrested the lieutenancy from Cassio? We are watching a study of destructive depressive, and the writing is fearfully true, McKellen, in a detailed study of an RSM, gives little away. There is a terrible sadness about him.
The talk turns back to the role of director. How can a director be an artist, put mind, spirit and intelligence to the work, when he has to be a businessman half the time? Would all that not be better left to administrators and producers? I'm not, as I say, enamoured of the notion of a return to the actor-manager. The director is a modern invention. His or her role needs to be defined, even protected, artistically. Can we not, as a civilised nation, afford directors who are not handicapped as artists by the mundaneness of running theatres? Having persuaded me effortlessly of his view of Othello, Nunn now gives me a look that is special to directors. It is very weary.
"Look", he says.
And destroys my argument. Quite simply, he refers me to the permanent directorates of Germany ad the Comédie-Française, where power has been taken from the artists. He's right. It's worse. You are likely to get the worst of all - dead theatre. So the artistic director has to stay in control, which means we must have directors in superb health, intelligent, sensitive, cunning, responsive and above all, Byzantine. Very, very occasionally, you find it all in one. But how to replace him? The RSC is going to need a triumvirate. Trevor Nunn has certainly earned the right to step back. To choose now what he wants to do. But I have to ask him again. How does he keep going, refresh the imagination? He says it's simple. Every new production means a new piece of work, new actors. It is well known that he loves actors. I talk to fine actor Peter Eyre, who was the best Tesman ever in the greatest version of Hedda Gabler with Glenda Jackson, and Trevor Nunn as director.
"He has such humility. He makes you feel you're doing it all yourself. He makes you inventive".
And that's the secret of it. Art is about love. To do well in your job you have to love it. To love the people who work in it, to want them to shine. Saying goodbye to Trevor Nunn in his office, I take a last look as he stands with Mary Lee, his assistant. His hair is messed up and he looks even more like a country boy, like the herdsmen you always knew who looked after the stock. It was the gentle man with the quiet voice. It's a smart man who knows not to shout. It's also, au fond, a kind man.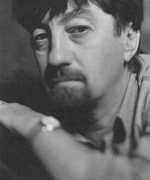 Trevor Nunn: "I kept hearing those melodies, so I started asking questions"
UK Magazine unknown