Get your skates on!
Nicotine-free Erin Lordan has puffed her way to success as Ashley the smoking car in the hit musical Starlight Express.
And she is encouraging the entire roller-skating cast to join TODAY's campaign. "Smoking can ruin your health and your voice", says the former Hot Gossip dancer. "More people should join the campaign".
Erin has done her bit for a smoke-free world by banning smoking in the dressing room.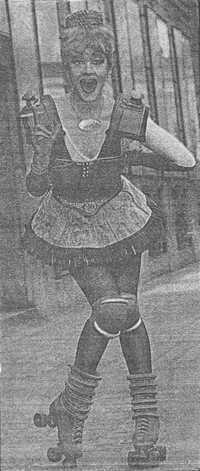 Today newspaper